Workshop: Optimising canopy management for vine balance, crop yield and quality
10 May @ 09:30

-

16:00

BST

£165.00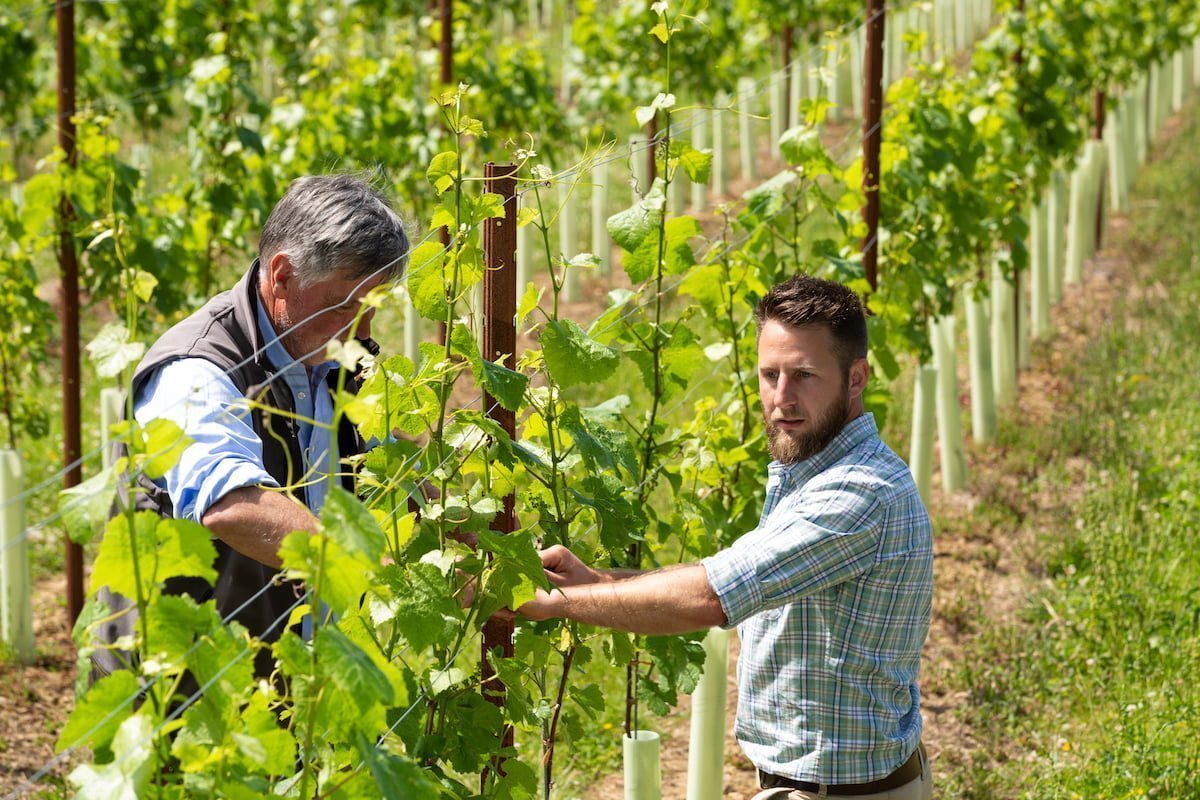 Overview
OPTIMISING CANOPY MANAGEMENT FOR VINE BALANCE, CROP YIELD AND QUALITY
THE WORKSHOP
This workshop will cover the principles of canopy and fruit zone management to achieve optimum vine balance – practices that make economic sense as they are key for grape quality and yield.
The workshop will focus on how to achieve an ideal vine canopy, including assessment of the canopy and evaluation of the timing and operation of different canopy management techniques.  These include bud rubbing, shoot selection, crown clearing, shoot positioning, trimming and leaf removal with the aim to optimise canopy performance – for fruit and wine quality, crop yield and disease management.
Learning aims and objectives:
Understanding the importance of achieving a balanced vine
Methods for assessing and controlling canopy vigour
Understanding the importance of light interception for photosynthesis
Understanding the impact of the microclimate on fruit ripening
Evaluating canopy management techniques and impact of operation timings
Considering the economics of mechanisation options
Understanding the Impact of shading on wine chemistry and quality
Understanding the importance of canopy dimensions, architecture and fruit to leaf ratios
THE TRAINER/S
Joel Jorgensen, Vinescapes Director and Viticulturist
Joel grew up in the Cape Winelands of South Africa and viticulture has been a life-long passion of Joel's. He gained a BSc in Viticulture and Pomology from Stellenbosch University before being drawn to the UK's flourishing and rapidly expanding wine industry. After managing a large organic and biodynamic vineyard in Hampshire, Joel spent several years as Operations Manager of a very successful vineyard contracting business. Joel is a self-proclaimed 'vine nerd with muddy hands' with a passion for sustainability in all senses of the word; from improving soil health, creating biodiversity, increasing vineyard longevity, improving efficiencies and creating the perfect ecosystem within the vineyard.  Joel strives to create the perfectly balanced vineyard and a healthy natural system that will deliver a quality crop every year and provide a sustainable return on investment.
Timing:
9.30am: Coffee on arrival
10.00am:  Start of theory session
12.30am: Lunch.   PLEASE NOTE: Trainees need to bring their own packed lunch.
1.45pm:  Start of the practical session
3.30pm:  Summary session
4pm:  Close
PLEASE BRING:
Suitable outdoor clothing and footwear for the practical session
Packed lunch (coffee, tea, water and biscuits provided)
VENUE: to be confirmed
CONTACT:
If you have any questions please contact Vinescapes by email: info@vinescapes.com or call 07939 900203.