Our approach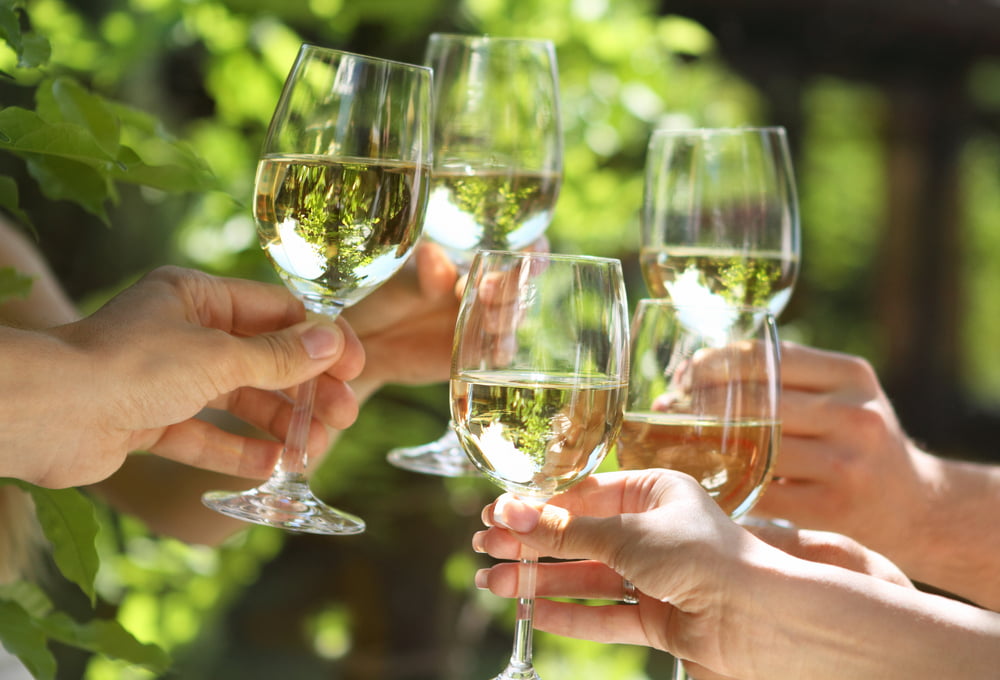 RELATIONSHIPS
Working together is what we love. We take time to understand your ideas or service requirements, to develop a relationship in which we help and guide you when needed, advise and caution as required, and deliver when the ball is in our court. Our clients really matter to us, their success is our success, so we build close partnerships and provide first rate customer service.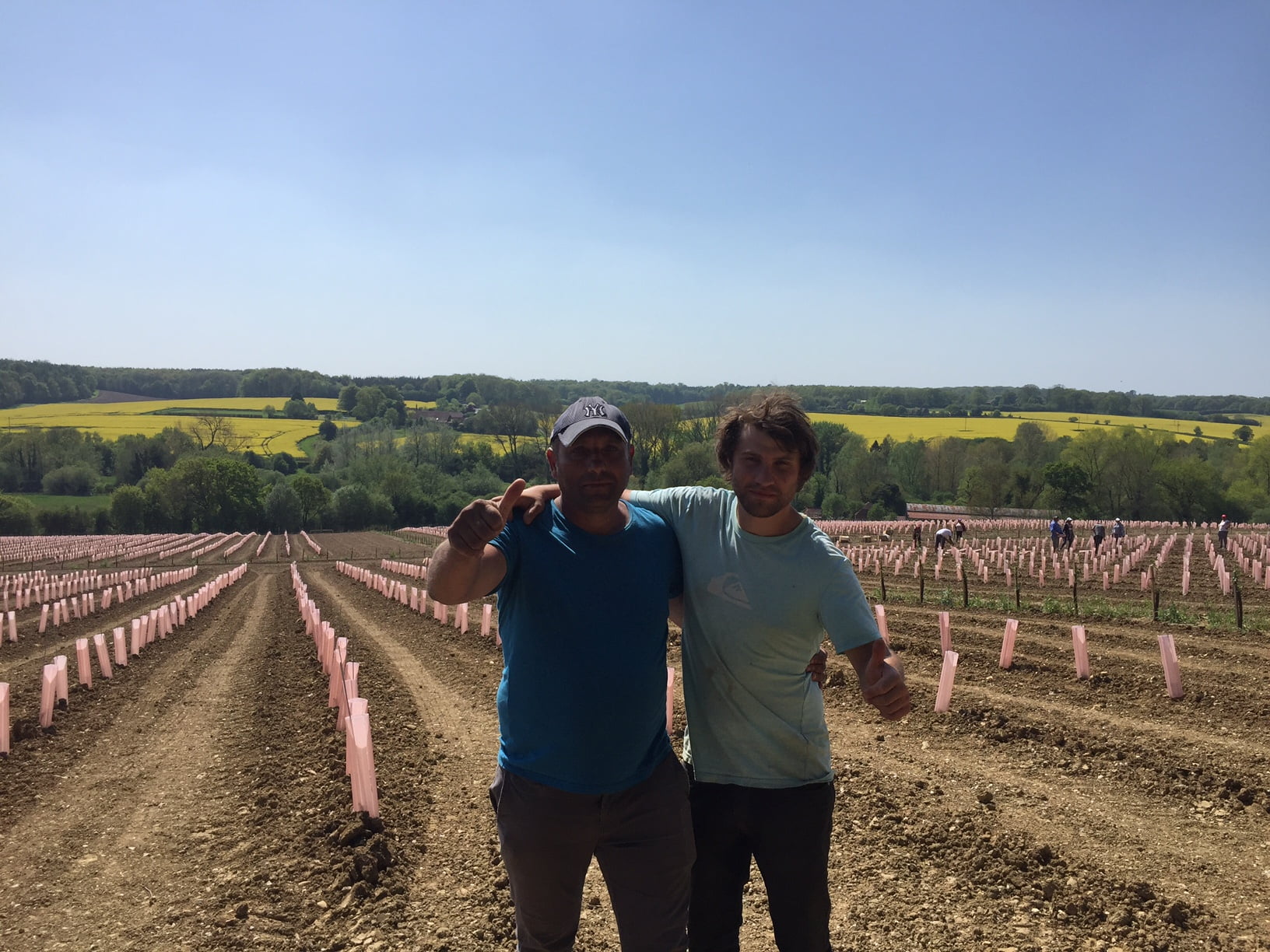 TEAMWORK
At Vinescapes we believe firmly in teamwork. We are here to help deliver outstanding English wine from financially sustainable businesses and to do that we rely on each other for different areas of expertise. As a client of ours you'll have a key contact and project manager, but you'll also have over 50-years of cool-climate viticulture and oenology expertise supporting you all the way.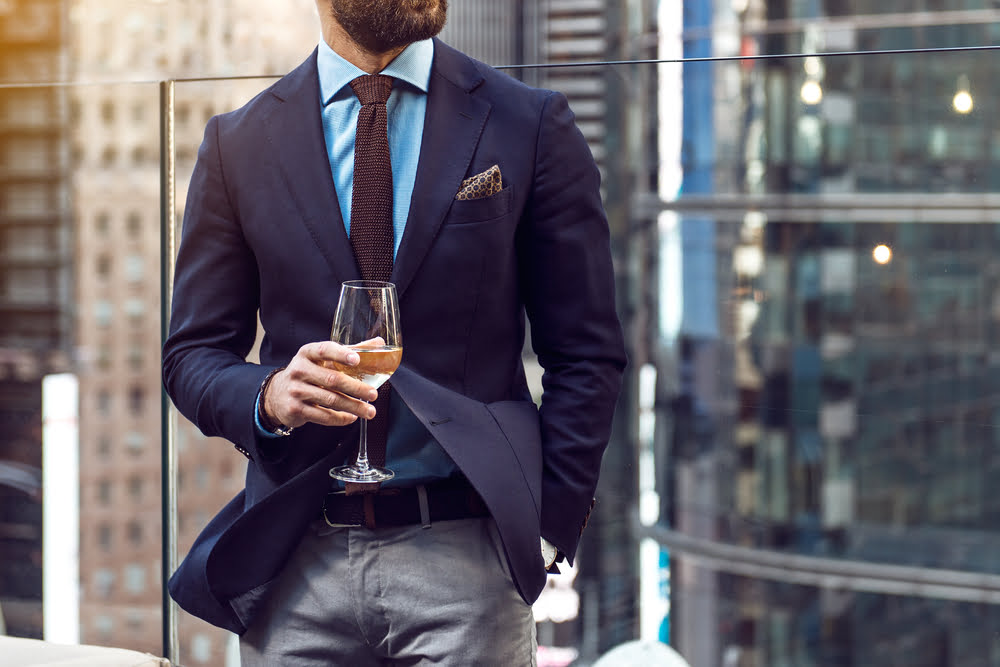 PROFESSIONALISM
Our passion, dedication, years of experience, customer focus and training make us the professionals for any one looking to set up, expand or improve their English wine venture. More formally, all our staff have at least degree qualifications, most have affiliations with professional bodies, and all have backgrounds in viticulture, wine production, business or project management.
DRIVEN BY QUALITY IN THE PERSUIT OF PERFECTION
Our Team
Dr Alistair Nesbitt

CEO

Alistair is a Viticulture Climatologist with significant expertise in how weather and climate interface with wine production, globally. He holds a PhD in viticulture and climate science and a BSc and Master's degree in Viticulture & Oenology. Alistair lectures internationally on viticulture – climate relations, consults to new vineyards, governments and the global wine industry, and draws on 20-years' experience to help UK wine production businesses establish and operate sustainably.
Paula Nesbitt

Head of Finance

Paula is a qualified accountant (Association of Chartered Certified Accountants) with extensive experience in senior project management roles. Her skill set is put to good use helping clients with financial planning, profit and loss projections and accounts. Paula works across finance and risk in project planning for new and existing English wine production businesses to enable successful project delivery.

Peter Hayes

Associate - viticulturalist

Peter Hayes has extensive experience across education and training, R&D investment and management, viticultural operations and government and industry affairs in a 30+ year career in the wine industry. Experience gained across the sector internationally and within England and Wales allows his vineyard production expertise to be delivered in a whole-of-system context with a strong market focus and clear perspectives on opportunity and related risk.
Jonathan Rodwell, Vinescapes Services

Jonathan has over 40 years of experience in developing and managing vineyard and winery operations around the world. He has recently returned to the UK after five years developing vineyards and wine styles in Canada where he worked with over 50 different cold climate varieties. Previous wine career positions have involved many years in Italy and California.

Jonathan's wide-ranging experience in viticulture and associated sciences provides a valuable resource in considering the many alternatives and challenges our conditions dictate. He is particularly focused on specialisation in vineyard resilience, re-generative agriculture and precision viticulture, and the elements required for excellence in 'wine growing'.

Jonathan epitomises a rare 360 Degree approach to wine production applying breadth and depth of experience to promote the synergy of viticulture, oenology, and terroir identity.

His extensive international career spans the direction and development of vineyards and winemaking projects around the world in North America, South America and across Europe. Combining a passion for all branches of agriculture science, with extensive practical

Experience, he brings a multifaceted and dynamic approach to today's winegrowing and production challenges.

Starting in the 1980's working alongside Iconic Californian consultants Andre and Dimitri Tchelistcheff Jonathan was instrumental in creating many iconic and international award-winning wine styles. Amongst many innovations, he pioneered the Napa Valley's first wines to promote natural yeast fermentations.  Subsequently he has gone to consult and direct vineyard and winery operations in Chile, Italy, France, Moldova, Slovenia, Canada, Ukraine, and Kyrgyzstan for both private and public entities.

A graduate of the Universities of London, California (Davis) and the Bocconi Milan Business School, Jonathan's multilingual skills and extensive appreciation of wine culture uniquely qualifies him to address future innovations and evolution of the industry.

Joel Jorgensen, Vinescapes Services Ltd

Since growing up on his father's wine estate and distillery in the Cape Winelands of South Africa, Viticulture has been a life-long passion of Joel's. He went on to complete a Bsc in Viticulture and Pomology at Stellenbosch University before being drawn to the UK's flourishing and rapidly expanding wine industry. After managing a large Organic and Biodynamic vineyard in Hampshire, Joel spent several years as Operations Manager of a very successful vineyard contracting business. Working closely with hundreds of growers across the UK from fledgling newcomers to industry leading commercial producers, Joel has had the privilege of building strong relationships with a large proportion of the industry and soaked up valuable knowledge and experience.

Joel is a self-proclaimed 'vine nerd with muddy hands' with a passion for sustainability in all senses of the word; from improving soil health, creating biodiversity, increasing vineyard longevity, improving efficiencies and creating the perfect ecosystem within the vineyard. "We strive to create the perfectly balanced vineyard- a healthy natural system that will deliver a quality crop every year and provide a sustainable return on investment for generations to come."

Jo Cowderoy, Marketing Manager

Jo was previously editor of Vineyard magazine, and brings a wealth of sector knowledge with over 20 years' experience within the wine industry, both in the UK and France. She has worked in sales and marketing, exports -as well as having plenty of practical production experience. Jo has a BSc (hons) in Agriculture from London University's Wye College and holds the WSET level 4 diploma.   Jo was responsible for setting up and delivering the very successful Defra funded WineSkills UK wine industry training programme from 2010-2015, while teaching viticulture subjects in the wine division at Plumpton College.  Jo was also WineGB's Operations Manager which further expanded her unique position in, and her experience of, the UK wine sector.

Glen Creasy – Associate

Originally from New York State, Glen Creasy earned his undergraduate degree at Cornell University, which then segued into a Masters and PhD in viticulture at Oregon State University. This was followed by two years as a post-doc with the NSW Department of Agriculture in Australia. He took a position at Lincoln University in New Zealand in 1998, where he was a lecturer, researcher and consultant before moving to southern France in early 2018.

Glen has authored numerous industry articles and book chapters, contributed entries in the Oxford Companion to Wine and with his Dad, Leroy, co-authored two editions of the book "Grapes," published by CAB International. Glen has segued into commercial production in France with the part ownership of a vineyard and winery, Terre des 2 Sources.

Lionel Fanshawe – Associate – Director of The terra firma Consultancy

Lionel Fanshawe is Director of Hampshire based Chartered Landscape Architects The terra firma Consultancy. The firm also has offices in London, Dubai and Vilnius and has worked in over 30 countries across 6 continents. Their expertise is across the board from environmental impact assessment to detailed design and they are active in all sectors and at all scales.

Lionel contributed the landscape and visual sections to our South Downs National Park Viticulture Study and the practice has worked with wineries in UK and overseas.

Jean-Pierre Giraud

Partner - France

Jean Pierre Giraud came to the Wine industry  through the spirits and especially the Cognac. He was Commercial director and deputy General Manager for Tonnellerie Taransaud for more than 40 years and travelled all around the planet to visit, meet and taste the greatest wines of the world and supply barrels to these wineries.

He has lived the evolution of the style of the wine in many countries including France of course!

Until recently Jean Pierre was a permanent member of the Grand Jury Europeen and now he organizes Tasting Master Class with Henri Jayer and Jacky Rigaux.

He is also member of the college Culinaire de France – Adviser to the President of Chene & Cie  and  of course partner of  the doctor Alistair Nesbitt.
Dr Mervyn Smyth

Partner - Sustainable winery design

Dr Mervyn Smyth has held a senior lecturer/teaching fellow position with the School of Architecture, Victoria University of Wellington, New Zealand and has also held positions at Griffith University, Brisbane, Australia and Domaine Carneros Estate, USA. Mervyn has conducted research with PVs, energy and the wine industry, anaerobic digestion and building integrated solar, and has authored over 65 publications including his book investigating the design principles of energy usage and solar augmentation in winery operation. Mervyn provides unparalleled expertise in sustainable building design to our winery design team.

Stephen Blowers

Partner - Architect

Stephen is one of a very limited number of UK architects with expertise in winery design and construction. Working with Vinescapes he and his team create functional, efficient, high quality and cost-effective buildings. Pulling together winery flow and space requirements, mechanical and engineering considerations, building regulations and creative design Stephen delivers wineries and storage areas that are stunning in design and practical in use. Stephen and his company: Designcubed, have partnered with Vinescapes since 2017, developing briefs with a people-focus and a can-do approach.
Vinescapes
Building brilliant English Wine brands