Increasing productivity and sustainability in UK viticulture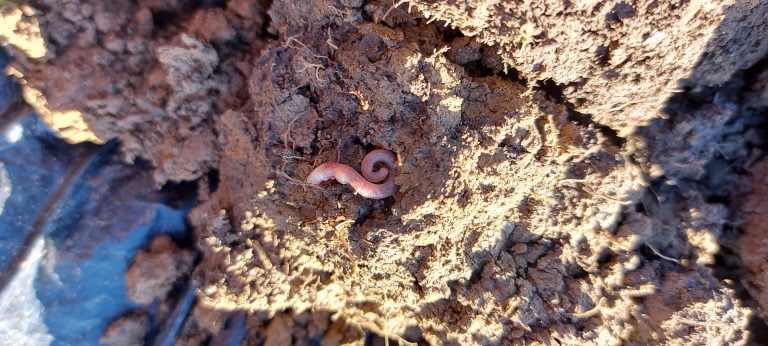 The UK wine industry is to benefit from a research funding grant from Defra's Farming Innovation Programme (FIP) which aims to increase productivity and sustainability in UK viticulture. The research work, led by NIAB both at its East Malling Research Vineyard and on commercial sites, will investigate the potential impact of groundcover management practices on soil health, yields, juice quality and emissions. The two-year project involves an industry consortium and will receive just over £350K.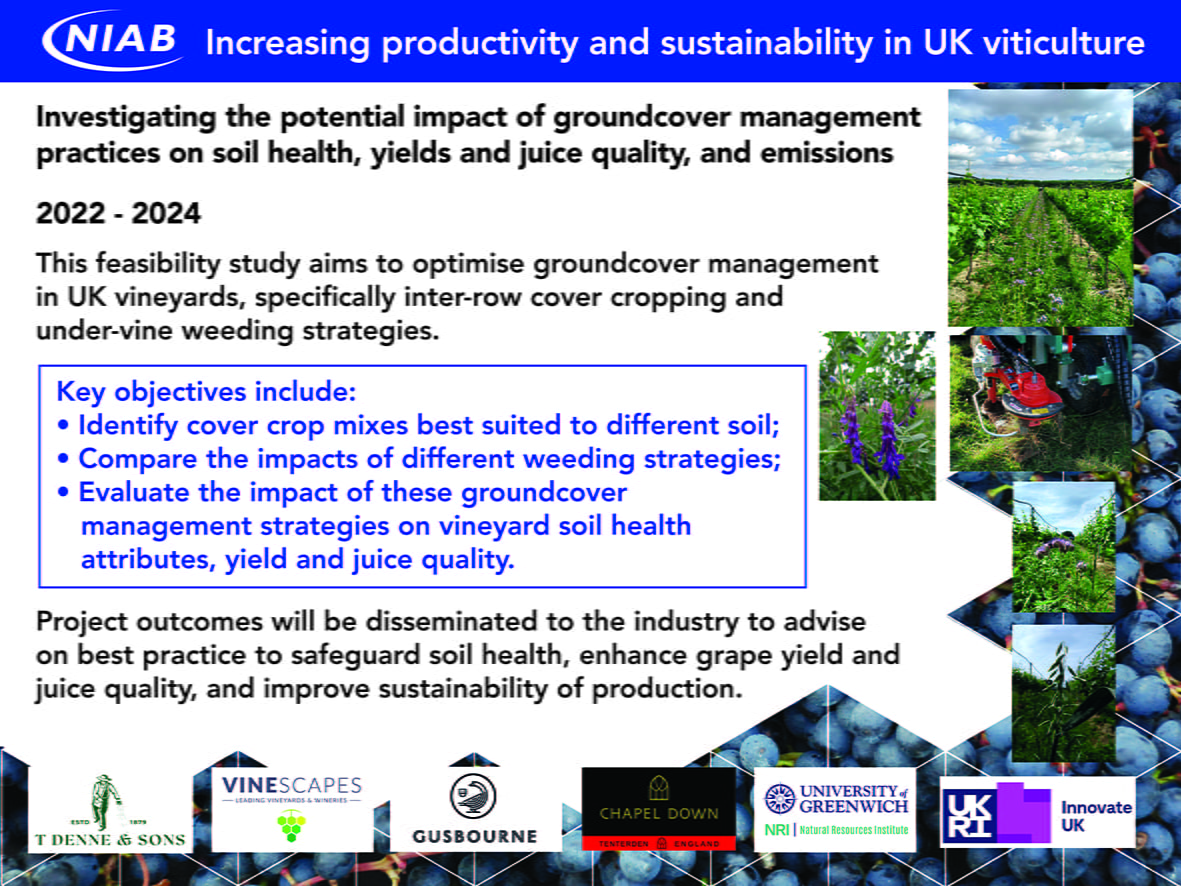 Identify cover crop mixes best suited to different soil
Compare the impacts of different weeding strategies
Evaluate the impact of these ground cover management strategies on vineyard soil health, yield and juice quality.
Project outcomes will be disseminated to the industry to:
Advise on best practice
Safeguard soil health
Enhance grape yield and juice quality
Improve sustainability of production.
Gallery
Cover crops in the NIAB experimental and partner vineyards
INNOVATE UK Defra's Farming Innovation Programme and UKRI Transforming Food Production
Project title: Increasing productivity and sustainability in UK viticulture: investigating the potential impact of groundcover management practices on soil health, yields and juice quality, and emissions
Project Number: 10026588
PROJECT PARTNERS: