Specialist equipment we provide
Products
Alongside our service offerings Vinescapes sell a full range of frost protection equipment and sensors for vineyards, including:
Mobile Frost Fans
Vineyard Sensor Monitoring and alerts
Thermovine – Exclusive hydronic frost protection

Frost Candles
Polymer Spray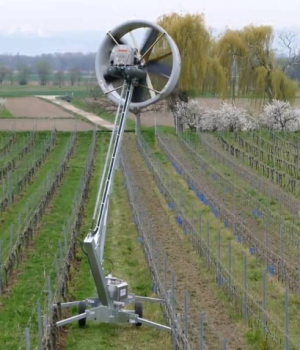 Vinescapes work with Mobile Frost Fan manufacturers to provide reliable products that protect vineyards from radiation frosts.
Every radiation frost event is different, different atmospheric conditions, different inversion layer strengths, different temperatures, different length of sub-zero temperatures, different soil moisture levels, and different vine development stages. In general though, with a decent inversion, a Mobile Frost Fan on flat land can protect on average:
4 hectares of land down to -3°C
3 hectares of land down to -4°C
1 hectares of land down to -5°C
Contact us for more information and pricing. info@vinescapes.com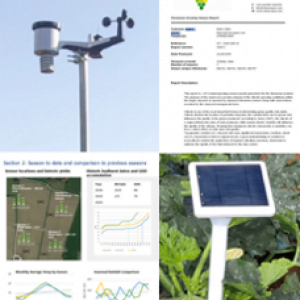 Vineyard monitoring including frost alerts
Our world-class vineyard monitoring and vineyard advisory services, VineSense and VinePro both come with temperature sensors and management software which can be set up to send you alerts whenever there is a frost risk.
See our services page for more information or contact us at info@vinescapes.com 
Vinescapes have worked with industry renowned thermodynamic engineers to develop a cutting edge hydronic heating system that delivers heat direct to the bud zone in your vineyard.
The system is housed in discreet box trailers that are easy to move in and out of your vineyard and connect to the pipe array that delivers heat to the vines protecting them in frost conditions.
Thermovine can also be used to deliver heat into the vineyard at key development stages, such as flowering and fruit set.
Contact us for more information and pricing.  info@vinescapes.com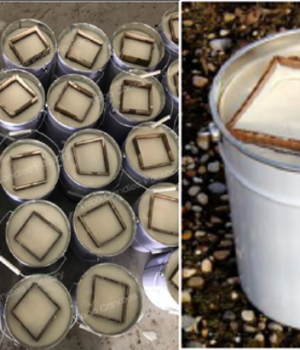 Frost Candles
We have a range of suppliers who can deliver candles in a variety of specifications, to ensure that we can meet your frost protection requirements
Contact us for more details and pricing. info@vinescapes.com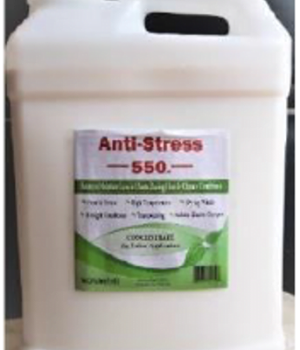 Polymer Spray frost protection
Improves tolerance to frost by 2 -2½° C
Does not interfere with photosynthesis
Does not wash off during normal rainfall conditions
Does not restrict plant growth
Remains effective for 45 -60 days if physical covering properties are not broken due to new growth
Reduction of sunburn damage to foliage and young fruit
Allow enough time for the Anti-Stress to completely dry before frost occur
Contact us for more information and pricing. info@vinescapes.com